Our first-ever, "Back to School" Homeschool Success Hacks Blog Hop is here! And today's theme is all about Curriculum. (Be sure to check out and sign up for our Homeschool Success Hacks Giveaway below!! There will be three great prize collections given away!)
First up, though, let's talk about what to look for. Of course, we all need to pick out what works best for our child, but as Working While Homeschooling parents, there are extra considerations that we have to keep in mind – for our own sanity, if nothing else.
So my biggest tip for any Working While Homeschooling parents out there is: Be sure to put "Ease of Use by Teacher/Parent" EXTREMELY high on the list of parameters.
As much as I love the idea of Pinteresting/Self-Creating from scratch our entire homeschool program, it's not practical. It is vital to be realistic in our homeschool planning – and who really has that kind of time in the day? There are not enough man-hours in my life, unfortunately. I've had to compromise from what I originally envisioned our picture-perfect homeschool experience would be, and go with what is practical and actually doable. But the great thing is, there is SO MUCH available in our homeschool world now – I can still find great resources out there that fit my child AND our lives. Really, there is no reason to re-invent the wheel if I don't absolutely have to. (I still do, on occasion. But it's rare!)
I've come to prefer "Done for You" homeschool curriculum, and as my kids get older, we've started using more and more online classes. Not because I enjoy it, but because they do. We've had to look for more challenging programs that keep their interest, challenge them to a point where they are really working to learn, and still cover the subject levels needed to prepare them for high school. My girls are in "8th" and "6th" grade now, and high school is looming ever closer and closer. We are already starting to talk high school transcripts, getting into college, avoiding college debt, long-term goals, etc. As I see it, the middle school years are about prepping them with the skills they need to master high school – with study skills, writing, and goal-setting right at the top of that list.
WHAT WE ARE USING THIS YEAR
First up, math. Teaching Textbooks has always worked well for us, and I'm a HUGE FAN of "if it's not broke, don't fix it."
What I love about TT: It does all the teaching and grading for me. How we use it: I require the girls to make 85% or better on each lesson or test. (I feel that leaves room for dumb errors, but still shows master of concept.) If they score below that, I can log in and delete missed problems for them to re-try – most of the time that's all that's needed. However, if the score is markedly below that, I delete the entire lesson, and we do it all over again. If they get stuck on a concept, I might pull up a Khan Academy lesson to review or go over it with them myself until we figure it out. But that doesn't happen too often.
I do prefer the CD version to the newest online program, and my visual learners want the workbook to work directly in.
For vocabulary, we are using a Mash-Up of Vocabulary Cartoons and Vocab1.  I purchased the CD version as well the books, which actually has great "tests," and you can print out the individual pages of the book if you like. (Just reviewing the book last year really didn't work as well for us.) I assign ten words a week, spreading them out over four days, and then we test on Friday. Also, I've added all the "units" into Vocab1, for them to play online games for 15 minutes each day, to boost their retention. This mixture so far is working out really well!
Writing is a little all-over-the-place for us this year. My oldest is working through "Time for Writing" this fall. Nothing else I've really used has really clicked for her brain in the past. What I like about this program so far: it's almost a perfect mix of modern and "old school" writing courses. There is minimal "fluff" and so far, is a great "back to the basics" of how to write well, with certified teachers giving grades and feedback. It's split into eight-week programs, so I like we can hone in on her skill level and work from there. So, we're using this for now, because she and I agree that we must get her fully prepared to write for high school this year.
My youngest, who adores writing, is currently wrapping up a creative writing course from SchoolhouseTeachers.com online, that she's really enjoying.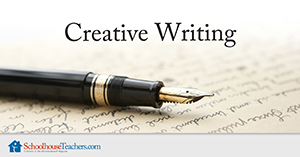 After that is complete,  I purchased this fun workbook for her. But, instead of trying to write a novel in one month (NaNoWriMo), we will do three assignments per week.
For science, my oldest is using the newest version of Apologia's General Science. And to make my own life easier, I purchased not only the book and notebook but the video lessons (on a flash drive) and an "experiment kit" – where all the experiment supplies are prepped for you. Yes, it all adds up quickly, but boy does it make my life easier! Very much a worthwhile investment since my youngest can reuse everything but the notebook and experiment kit later on.
We had a lot of difficulty finding something my youngest wanted to study for science with materials that actually challenged her since 6th grade is that crazy in-between age between elementary and junior high. She decided on Marine Biology, and there wasn't a lot for her age/ability level! So we settled on a Marine Biology course through SchoolhouseTeachers again, but she's since decided it wasn't challenging enough. (Homeschoolers. Right?) So, I've added a course called "Life in the World's Oceans" from GreatCourses.com, which seems to be giving her the depth she was looking for. She does the SchoolhouseTeachers course one day per week, and the Great Courses course 2-3 days per week, time permitting.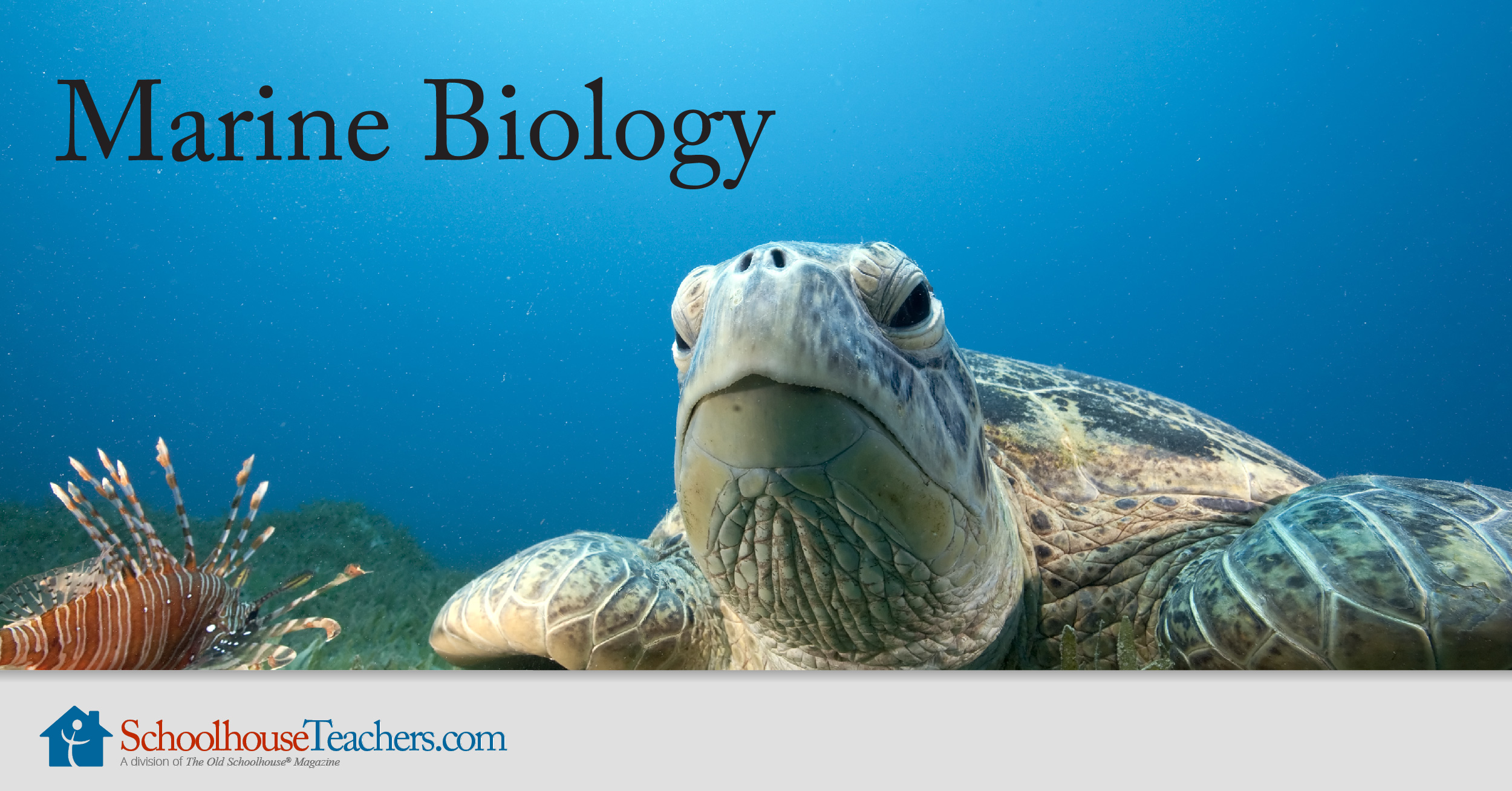 Which brings us to our main core curriculum covering History, Literature, and Theology: Veritas Press.
We've been quite pleased with Veritas Press's Self-Paced Omnibus course this past year, so my oldest is continuing with the 2nd year of that. However, my 6th grader was a bit more difficult. While she could have started the Omnibus herself this year, that program is designed to start in 7th grade. So, I've had to cobble her program together a bit this year. She and I are instead going through their "You Teach" program (which is really "Mom teaches" not an online instructor, etc). I've been pulling Youtube videos together from other sources to give her some of that video education feel that the Omnibus has put together.
A previous review of Veritas Press on my older blog
I'm very excited about this "Medieval to Renaissance" time period. SO MANY GREAT BOOKS studied! And, so many great movies made out of those books! I've got a long list of movies to rent online as we start working our way through these books. AND since Shakespeare is finally in the picture, I also got us tickets to see a Shakespeare play performed live! Yes, I am THAT EXCITED about Shakespeare! (I, umm, majored in Shakespearean and Musical Theatre. I'm a nerd.) Sadly, the play we are seeing is not one of the ones assigned this year but hopefully will still give them a good feel for it. But Shakespeare is a whole, long discussion for a whole, nother day!
And again, to make my life easier, I purchased these art kits from Take Time for Art. This is the third version of their kits we have used so far, and I just love them. The supplies are all done for you. The video instructions are all done for you. Done for you.
Have I mentioned it's all done for you?
Review:  Take Time for Art – Ancient Egypt
Podcast: Take Time for Art 
And I'm using my own planning course and spreadsheet to track this throughout the entire year!
So, there you have it – our upcoming curriculum plans!
Be sure to check out and sign up for our Homeschool Success Hacks Giveaway below!! There will be three great prize collections given away!
This post is a part of the Homeschool Success Hacks: Back to School Blog Hop series. You can find more posts and more participating blogger articles by going to this link. You can find my other participating posts here. You can also search by #HomeschoolSuccessHacks online!